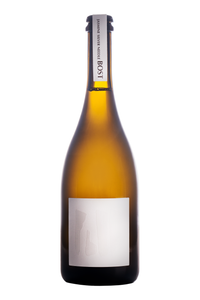 Ama pét-nat tea is a new fine-aged low alcohol drink made with water from the Izarraitz Massif in the Basque Country and carefully selected varieties of tea and herbal infusions. BOST is an explosion of scent, full of generous aromas and intriguing favours.
Tea: Jasmine Silver Needle
Farmer: Jasmine Silver Needle is an intrinsic part of the history of the Fuding prefecture in Fujian province, so sought after that it was exclusively for consumption by the Chinese imperial family, for a time. The variety used to craft BOST is harvested entirely from the most tender spring buds and shoots. At night the tea is laid across bamboo trays and then covered with a layer of jasmine flowers. The next morning the flowers are collected and the tea is covered with a fresh layer for a total of 6 nights, infusing the tea with their delicate scent.
Tasting Notes: Intense with hints of honey, acacia and white flowers with a crisp yet unctuous mouthfeel. Pale sage colour with elegant bubbles.
Aging: Ama pét-nat tea is aged 6 months on the bottle and will continue to improve with time. May be aged even further, for up to 3 years.
Pairings: BOST is a great accompaniment to a variety of products from butter, grains and artichokes to pork loin, bacon, or duck. It also pairs very favourably with spiced foods, as well as being an exceptional way to finish a meal.
Drinking moments: Ama pét-nat tea is a new fizzy delicious drink, low in alcohol, for the modern lifestyle.
Production: Micro-batch brewing. Each fermentation produces around 280 bottles.
Glass: Enjoy in white wine glasses.
Alcohol grading: 1,5%.
Bottle size: 750 ml.
If you're ordering from Spain, you can order through our online store!
Outside Spain? We're currently adapting our online store to comply with European legislation regarding the intercountry sale of low-alcohol products, and so our Amas are currently unavailable at this moment in time directly from us. However, we hope to be back up and running soon
If you can't wait to try our Amas, you can make a purchase through one of our distributors!